Dog Friendly Tours
This private walking tour of central Cambridge is for Dog Lovers and their Dogs and will include a number of rather intriguing dog stories: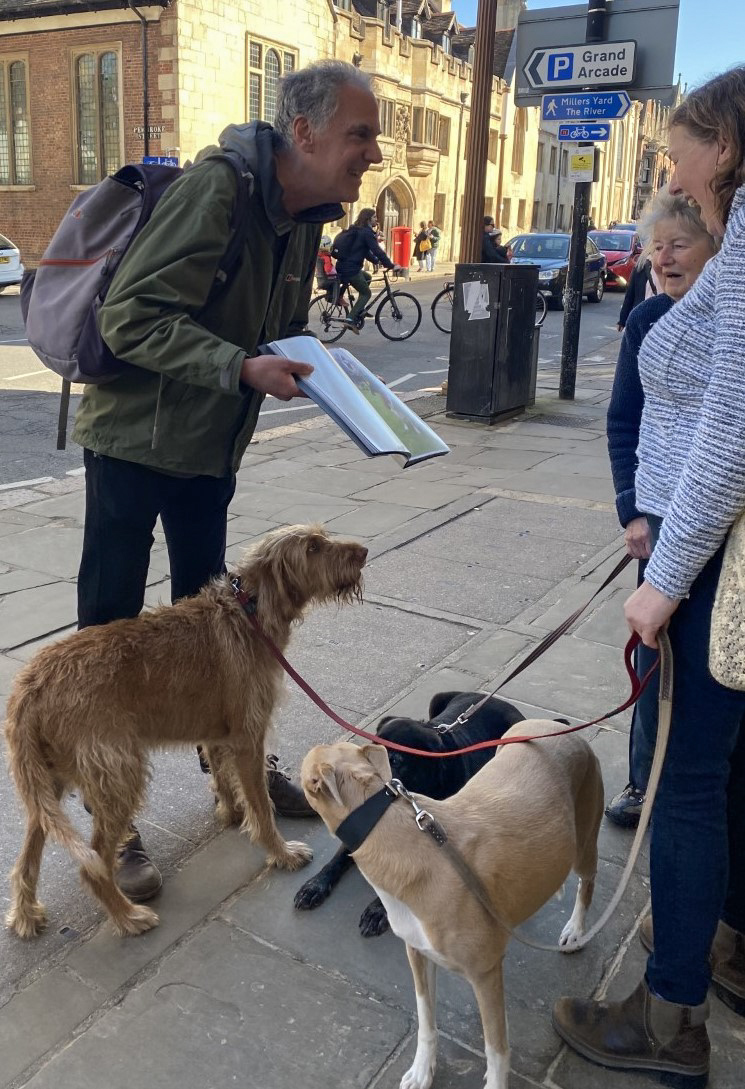 It could be argued that one of Cambridge's most famous buildings might never have been built if it hadn't been for a discussion about dogs.
A springer spaniel, dubbed by its owner as the "dumbest dog ever", has a close connection with one of the most unusual pieces of art in Cambridge.
A famous Italian painter, who seems to have painted more dogs than any of his contemporaries, is linked to a particularly well-admired structure in the city.
And that's not to mention….
You can choose the length of the tour:
Either 60 or 90 minutes.  It will usually start from in front of the Pitt Building on Trumpington Street (opposite Fitzbillies), explore the surrounding area and finish on King's Parade.  The starting time is flexible.
The cost is £80 for 60 minutes or £100 for 90 minutes.  You can even do it with your friends (up to 8 people and 5 dogs).